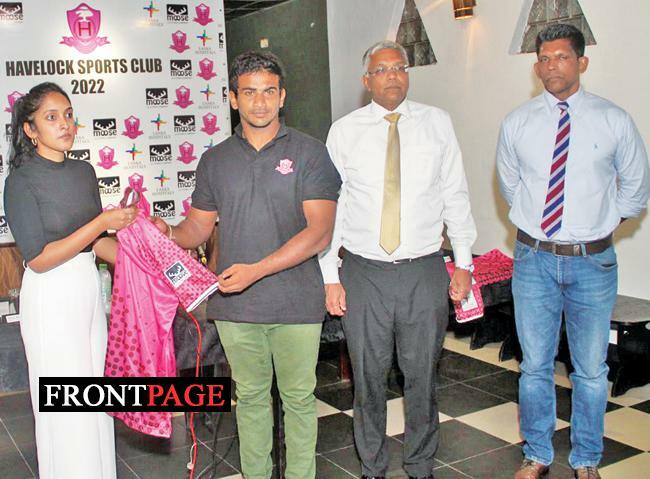 At a time the country is in economic downfall, and despite half the inter-club rugby league tournament being completed, Havelocks Sports Club have finally found a sponsor to boost their finances for the rest of the ongoing rugby season. 
Moose Clothing Company, one of the leaders in the apparel industry has got on board as the main sponsor, while Lanka Hospitals, another pioneer institution in the healthcare sector, will be the Health Care partner for the Park Club for the third consecutive year.
Havelocks have completed all their first-round league matches and are ranked number two on the points table. They have achieved tremendous success thus far with their talented young outfit led by Shenal Deelaka and their coaching staff headed by veteran Sanath Martis. During the first round, Havelocks only lost to defending champions Kandy, and they kicked off the second round with a win against CH and FC over the weekend. 
With two more matches to play, the Park Club are eyeing the league title after a long lapse. "It's a great honour to have Moose and Lanka Hospitals on board as sponsors during this difficult time," said Havelock Sports Club President Thusitha Peries at the media conference held last week at the Club premises.
"In the recent past, local clubs never received financial help from Sri Lanka Rugby (SLR); we have to find our own sponsors using our resources."
"Our club is coming from a culture that develops youth players to be a champion team and national level players. Some players didn't even play proper rugby at the school level, but they ended up as brilliant players with the club," added Thusitha.
One of the oldest rugby-playing clubs in the country, Havies, who are celebrating their 106th year, faced a difficult period during the pandemic to retain the players and coaches by paying their wages.
Kithmini de Silva, Head of Marketing, Moose Clothing said: "We have been supporting sports in the country for the last few years and supported Badminton and Cricket initially, but now we have decided to move into rugby and support this game as well." 
"Moose Clothing are excited to sponsor one of the pioneering rugby-playing clubs in the country. We wish the team all the very best for their future engagements." 
"Being the health partner for Havelocks, we are absolutely honoured and privileged to extend our support further for the third consecutive year. The game of rugby has a huge fan base in the country and Lanka Hospitals is extremely pleased and honoured by this partnership. Being personally a rugby follower, our association with this club will continue," said Deepthi Lokuarachchi, the Group CEO of Lanka Hospitals.